I have recently returned from a week in Seattle and a successful corporate event for one of my clients.  It had been 12 years since I last visited Seattle, and while a lot has changed, it still felt like the charming, small city I remembered.  I added the weekend so I could check out some of the sights around town.  Here are just a few snapshots of some of the highlights.
I wish I could take credit for planning this, but the weekly sailing regatta just happened to pass by my client's celebration dinner at Aqua.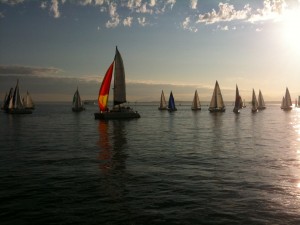 Followed by a truly spectacular sunset.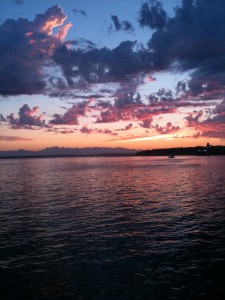 The off-site excursion planned for my client to the Bill and Melinda Gates Foundation was informative and inspiring.  I particularly liked this display of charitable intentions and ideas to inspire change.  Visitors fill out their own blank cards and hang them on this "tree" and are then encouraged to take someone else's with them to take some kind of action.  The selection ranges from "I support…" to "How have contraceptives changed your life?"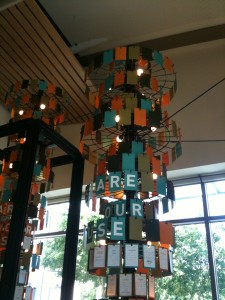 The recently opened exhibit of Dale Chihuly's work at Seattle Center is one of the best art exhibits I have ever seen.  Not to be missed if you are in town!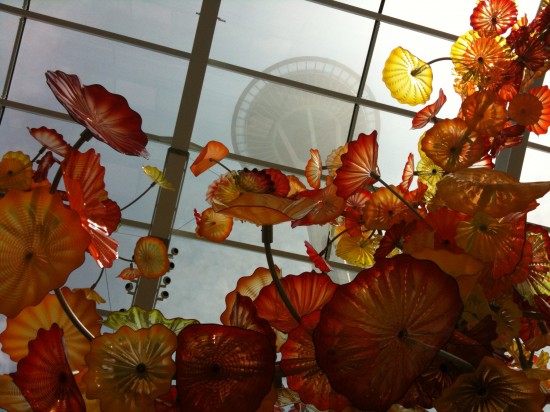 Seattle is definitely a town for foodies as well.  We enjoyed fabulous meals the whole week.  From local favorites like Walrus and the Carpenter to downtown hot spots like Lola and Wild Ginger, the flavors reflect the seasonal, local produce, bountiful local seafood, and various Asian influences.  Of course, wandering through the famous Pike Place Market is enough to inspire anyone.