Our expertise translates here, there, and everywhere you'd like to go! While based in Washington, DC, Elizabeth Duncan Events frequently works in popular destinations around the world.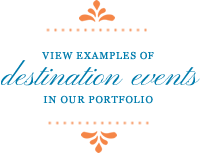 Destination events provide the opportunity to combine two of our greatest passions: Planning Fabulous Events and Traveling! Our comprehensive and personalized approach to client service, professional expertise, and discerning taste ensures a seamless planning experience and an exceptional event that will exceed your expectations in every way.
Hosting a corporate retreat, milestone celebration, wedding, birthday or other soiree? Let Elizabeth Duncan Events bring everyone you most care about together for an unforgettable celebration in a one-of-a-kind setting.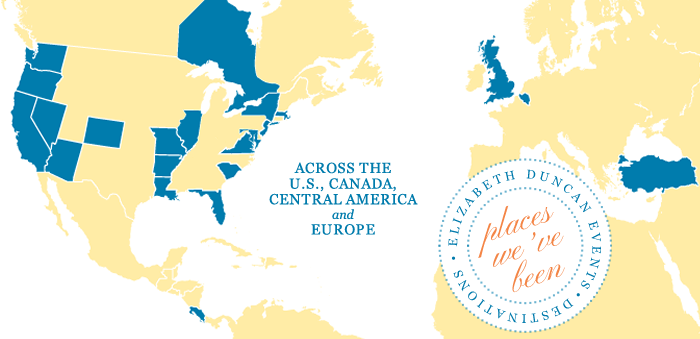 We have event experience around the country, including Arizona, Arkansas, California, Colorado, Florida, Georgia, Illinois, Kentucky, Louisiana, Maryland, Massachusetts, Michigan, Missouri, Nevada, New Jersey, New York, Oregon, South Carolina, Washington, and internationally, including Belgium, Canada, Costa Rica, England, and Turkey. Through our extensive personal and business travels, we have researched and collected a list of venues and vendors for future clients in many other locations. Imagine the possibilities, and let us make them a reality.