Elizabeth Duncan Events is a full service event planning and design company that creates inspired and memorable events for individuals and companies here, there, and everywhere you'd like to go. Our comprehensive and personalized approach to client service, professional expertise, and discerning taste ensures a seamless planning experience and an exceptional event that will exceed your expectations in every way.
From intimate, at-home parties to beautiful and sophisticated weddings to visionary corporate and non-profit events, imagine the possibilities and let us make them a reality.
Elizabeth Duncan, Founder & President
It's all that I can do, give people one night in which everything seems enchanted. When all the women seem beautiful, the men handsome and everyone is made to feel they are amusing and liked and then go home thinking, 'Oh what fun it was! Oh what a wonderful evening! How good it is to be alive!' – Mrs. Dalloway (1997 film)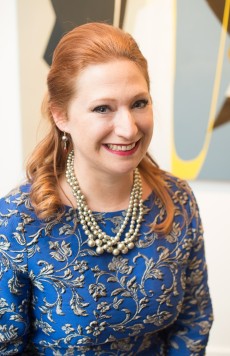 I first learned about the mysteries and wonders of entertaining from my mother. My parents frequently entertained in our home, and some of my most vivid childhood memories are of helping my mother host fabulous dinner parties. Her enthusiasm for planning delicious, gourmet meals and providing her guests with gracious, Southern-style hospitality, was contagious.
I have been planning events professionally for over 15 years. The foundation of my event planning experience was built during my career in public relations. After nearly six years managing media and advocacy campaigns for leading biotechnology and pharmaceutical companies in New York, San Francisco and Washington, DC, I discovered that my true passion is event planning. In 2004, I followed my heart and forged a career as an event planner. I spent the next five years as a principal planner with one of Washington DC's premier wedding planning companies. In 2010, I founded Elizabeth Duncan Events to further develop my passion for designing a diversity of events in DC and around the World.
I grew up in the Annapolis area, where I attended the Severn School. I graduated from Wake Forest University with a B.A. in Psychology. I currently live in downtown Washington, DC.
Go-to Accessory: Kate Spade purse
Go-to Bite: Salted caramel
Go-to Sip: A cup of Betty's tea
Go-to Color: Cerulean Blue
Let's go to: Paris
Catherine Fischer, Associate Planner

I was introduced to the joys and intricacies of entertaining at a young age through parties and celebrations organized by my creative mother and aunts. Prior to joining Elizabeth Duncan Events, I worked with a nationally recognized floral décor and photography consortium, as well as a well-regarded planning company in the DC area.
My formative years were spent in rigorous study of classical ballet in Central Florida. I graduated from DeSales University in Pennsylvania with a degree in Performing Arts. My classical discipline, along with live production background, has given me a unique perspective in the events industry. One of the best aspects of our work is learning the unique story of each client and then helping them to create the event that perfectly captures who they are. I am thrilled to be joining EDE and look forward to creating exquisite events for all occasions.
I currently live in downtown Washington, DC.
Go-to accessory: Black flats
Go-to bite: Dark chocolate
Go-to sip: Old Fashioned
Go-to color: Dusty blue
Let's go to: Roma
Celeste Kaplan, Event Planner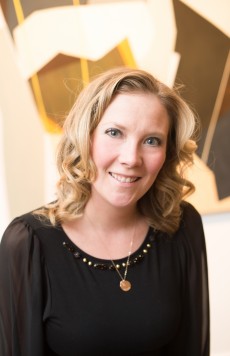 My passion for planning and hosting events has been in my bloodline as far back as I can remember. I followed in the footsteps of my mother and we both marveled at my grandmother's ability to make any occasion sparkle and forever be engrained. I am a big picture kind of thinker but it's all the little things that make that picture.
I have been in the industry since 2001 where I began my planning career with Bar Management Group in Charlotte, North Carolina. I came to Bethesda in 2007 and yearned for more! I was brought on board as the Catering Director for an event's Superpower on Capitol Hill, Charlie Palmer Steak at 101 Constitution. Over the six years I was there I learned and grew as a professional and as a person. This opportunity offered me a glance at every event you could imagine from two presidential Inauguarations to rooftop weddings under the stars, to the most noted corporate galas. In addition to working with Elizabeth, I am the Membership Marketing and Catering Director for Manor Country Club. For me every event is personal, every event tells a story of the couple, family, business or individual. I want to paint that picture for every client.
I grew up in Charlotte, North Carolina and attended school in Raleigh, North Carolina. I currently live in Rockville, Maryland with my husband, Blake, and children, Reese and Cole.
go-to accessory: Cole Haan Pumps 
go-to bite: Mexican 
go-to sip: French Cabernet  
go-to color: Statement Red 
let's go to:  A Warm Sandy Beach