Elizabeth Duncan Events is a full service event planning and design company that creates inspired and memorable events for individuals and companies here, there, and everywhere you'd like to go. Our comprehensive and personalized approach to client service, professional expertise, and discerning taste ensures a seamless planning experience and an exceptional event that will exceed your expectations in every way.
From intimate, at-home parties to beautiful and sophisticated weddings to visionary corporate and non-profit events, imagine the possibilities and let us make them a reality.
Elizabeth Duncan, Founder & President
It's all that I can do, give people one night in which everything seems enchanted. When all the women seem beautiful, the men handsome and everyone is made to feel they are amusing and liked and then go home thinking, 'Oh what fun it was! Oh what a wonderful evening! How good it is to be alive!' – Mrs. Dalloway (1997 film)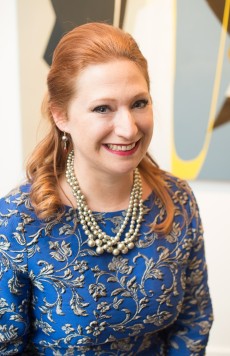 I first learned about the mysteries and wonders of entertaining from my mother. My parents frequently entertained in our home, and some of my most vivid childhood memories are of helping my mother host fabulous dinner parties. Her enthusiasm for planning delicious, gourmet meals and providing her guests with gracious, Southern-style hospitality, was contagious.
I have been planning events professionally for over 15 years. The foundation of my event planning experience was built during my career in public relations. After nearly six years managing media and advocacy campaigns for leading biotechnology and pharmaceutical companies in New York, San Francisco and Washington, DC, I discovered that my true passion is event planning. In 2004, I followed my heart and forged a career as an event planner. I spent the next five years as a principal planner with one of Washington DC's premier wedding planning companies. In 2010, I founded Elizabeth Duncan Events to further develop my passion for designing a diversity of events in DC and around the World.
I grew up in the Annapolis area, where I attended the Severn School. I graduated from Wake Forest University with a B.A. in Psychology. I currently live in downtown Washington, DC.
Go-to Accessory: Kate Spade purse
Go-to Bite: Salted caramel
Go-to Sip: A cup of Betty's tea
Go-to Color: Cerulean Blue
Let's go to: Paris
We have a team of stellar Associate Planners who have worked for us for years to help staff your events and fulfill Wedding Coordination and Project Consulting needs.