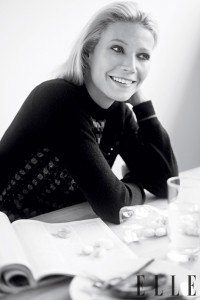 I wish I could say that I actually did have dinner with Gwyneth when I was in London.  I didn't. However, I did enjoy several of Gwyneth's recommended restaurants, including two incredible, life-changing meals at her favorite restaurant.
Next time you are in London, I strongly recommend reserving a table at one of these fabulous restaurants.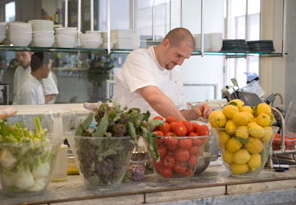 La Petite Maison
53-54 Brooks Mews – Mayfair
On her blog, Goop, Gwyneth states that this is her favorite restaurant in London.  Having just eaten really well in London at a number and variety of fantastic restaurants, I now fully understand just how high of a compliment this is.  The food is simple and complex at the same time.  The presentation is beautiful and creative, but at the same time very authentic to the dish.  We had a lovely dinner one night and were so overwhelmed by the flavors, the service, and ambiance that we immediately booked a table for our final meal in London.
Everything we put in our mouths was delicious.  But, these dishes truly go beyond all existing words in their goodness.
Hors D'oeuvres:
Roasted red and yellow peppers (in a conversation with the chef, we learned that there is a white balsamic vinegar used to impart the subtle, but crucial acidity to this dish)
Carpaccio of scallops – this is an example of the genius of some chefs.  It's beautiful to look at, with a beautiful assortment of "toppings." With each bite you experience a multitude of flavors and textures – it just wouldn't be the same with the little bit of candied citrus, the crunch of the nuts, the chives and whatever secret ingredients are used.  All the flavors combine perfectly with the subtly sweet sea water taste of the scallops.
Buratta with tomatoes – Absolute heaven! Enough said.
Salade Nicoise – I wasn't as keen on this as the rest of my group because, hey, it's salad.  That said, the presentation was beautiful and the southern French classic was quite enjoyable.  Perfect to share with your BFF for a quick and light lunch, but the others are so much more remarkable.
Plats Principaux:
Grilled Lamb Cutlets (lamb chops) – I love lamb and in my family, we have several favorite recipes that we make regularly.  It was unanimous that this was one of the best (some said THE BEST) lamb dishes ever tasted.  Again, what appears simple on the plate, was an explosion of flavors in the mouth.  This dish is yet another example of what I found so unique about the food here – as flavorful as the food is, no one flavor overpowers the other, and they all work in harmony to enhance the heart of the dish, the lamb.
Poulet au Foie Gras – This dish requires 55 minutes to make and is meant to serve at least 2, but easily 4.  We pre-ordered it for our second meal so we wouldn't have to hold up everyone's entrée.  Either way, it is worth the wait.  Easily, one of the best chickens ever.  I'm a lover of foie gras and it seems like they cook the fois gras in the cavity of the bird.  They also put slices of baguette inside during the cooking and the bread soaked in the juices was like icing on the cake.
Desserts:  Order all of these and share if you can because I can't imagine eliminating one!
Madaleine with roasted apricots and almond milk ice cream
Lemon sorbet with vodka
Chocolate mousse with malt ice cream
Pain perdu with spice ice cream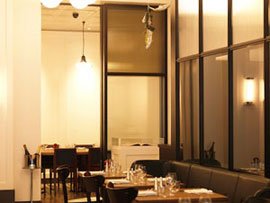 66 Brewer Street – SoHo
From GOOP – At his restaurants, Mark Hix serves up a festive and dynamic feast and has all the London art world credentials you can conjure. At the Soho location, which is oriented toward a trendier crowd, you'll dine surrounded by the work of London's big time art-stars like Damien Hirst, Tracey Emin, Tim Noble and Sue Webster.
The food here is simple, classic, British.  The smoked Scottish salmon starter and the whole roasted chicken are amazing!  The Credit Crunch ice cream with hot chocolate sauce, divine.
7 Langton Street – Belgravia
From GOOP – The quiet, charming street in Chelsea completely belies the feeling inside this joyous, boisterous, family-run restaurant. There's also a beautiful outside patio where kids can enjoy the trees. The food is simple Italian done just right. Kids love the pasta and fried zucchini and so do I.
This was a great family-friendly choice for our last dinner in London.  My two nieces loved having dinner on the tent-covered back patio and the staff couldn't have been friendlier or more attentive.  The food and service were so authentic,  you really thought you were in Italy!