It has been especially hard to adjust to being back from vacation.  The frigid temperatures in the DC area and the craziness of catching up on a week of work have me wishing I were still sitting on the beach sipping a Drink of the Day.  I thought I would share a few of my daydreams with you.
My Favorite Things About My Trip to St. Thomas
1)  Eight days enjoying the perfect beach!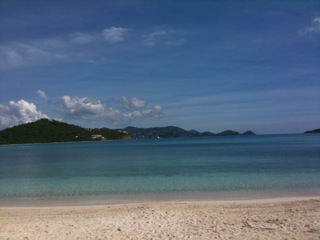 2)  Havana Blue – a fabulous restaurant we visit every year; you must try the ceviche and the miso sea bass – yum!
3)  Building princess sand castles with my nieces.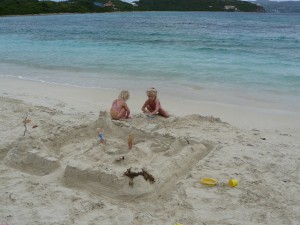 4)  The custom-made Caribbean lobster dinner the chef made to help us celebrate my Mom's birthday.
5)  Making footprints, picture frames and ornaments with Magic Milk at SandArt.
What I don't miss, the wretched cold we all came down with and the flight delays on the way back!
*unless otherwise stated, photos by me