A few years ago I went camping for two weeks in East Africa with some dear friends of mine who spent three years on an overland safari throughout Africa (see their story here).  Being in the wilderness of Africa is a constant learning experience.  Everyone always talks about the Big Five, but there is so much more to explore and experience.
While camping in Ishasha, part of the Queen Elizabeth National Park in Southwestern Uganda near Congo, I was delighted to sleep next to this condominium of weaver nests.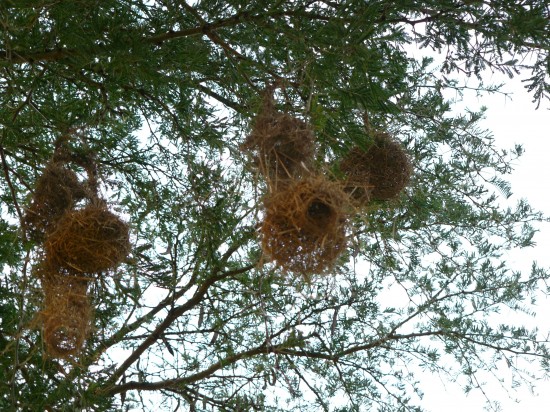 Interestingly, the male weaver birds weave the nests in an effort to attract the females.  I had never seen anything like them before and apparently they are the most elaborate of any bird.

I've often thought about these nests and their awe-inspiringly beauty.  Lately, I've been seeing how much nature seems to be inspiring interior design and thereby events.   Recently, I came across these hanging outdoor "nests" and nearly fell off my chair.  They are probably as close as I'm going to get to being a weaver suspended from a tree branch!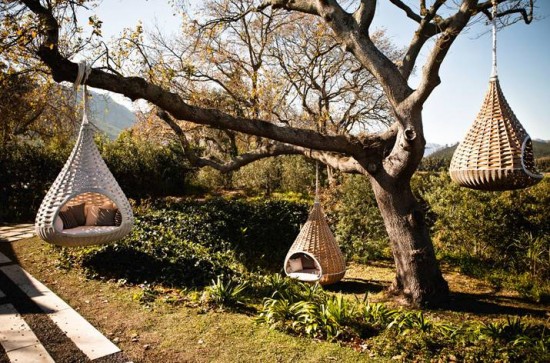 And here are some ideas for incorporating nest-like lanterns at an outdoor dinner party.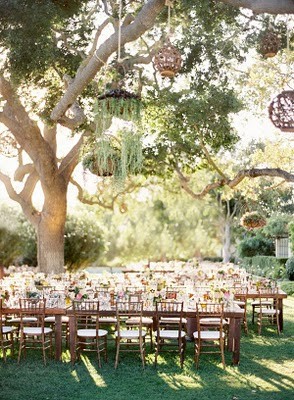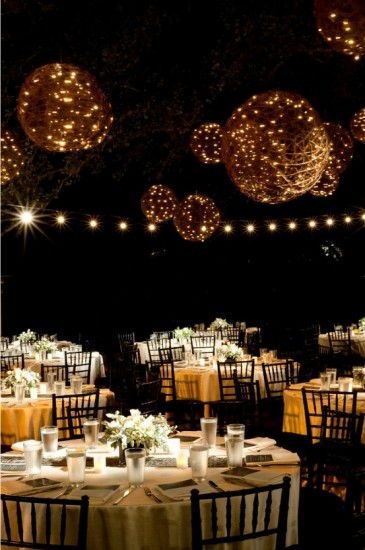 I haven't been able to find a source for lanterns like this yet.  Any suggestions?
Happy weekend and happy nesting!