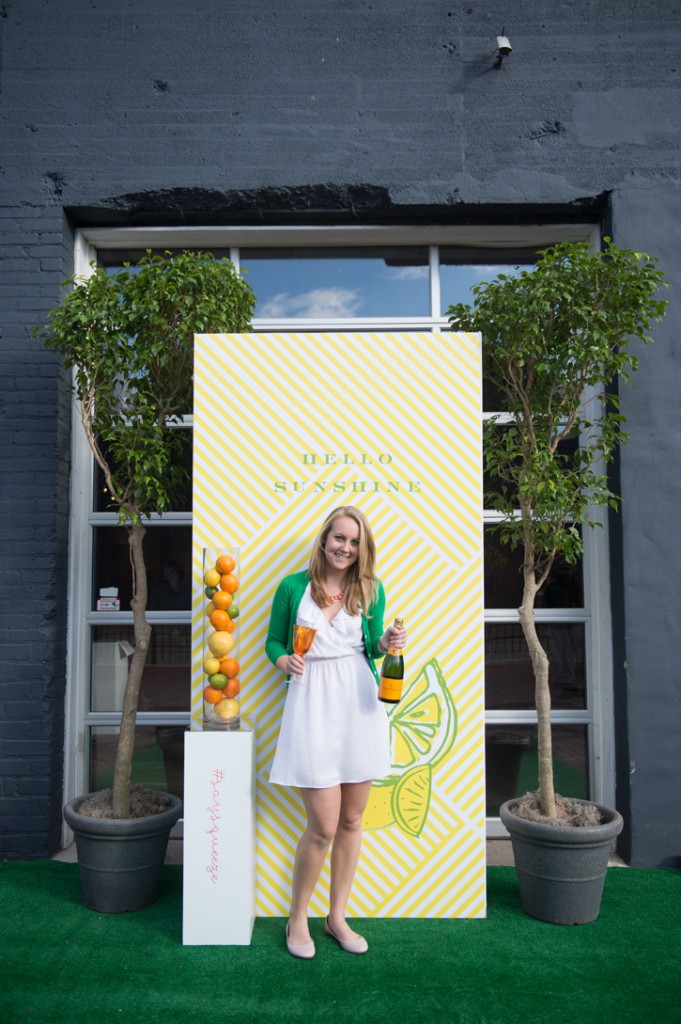 We had so much fun designing this citrus-inspired "Hello, Sunshine!" branding party with a few of our industry favorites, which is featured on Greenvelope.com today.  The signature bar highlighted local obsession, Don Ciccio e Figli artisanal Italian liqueurs, and the custom suspended shelves featured another local superstar, Jrink Juicery cold-pressed juices.  Decor of bright pops of yellow, orange, green and pink, with geometric patterns added zest to the party.  The custom Step and Repeat by Winifred Paper and custom swag boxes by Gift and Gander are two brilliant examples of how great design can make a lasting impression for your guests.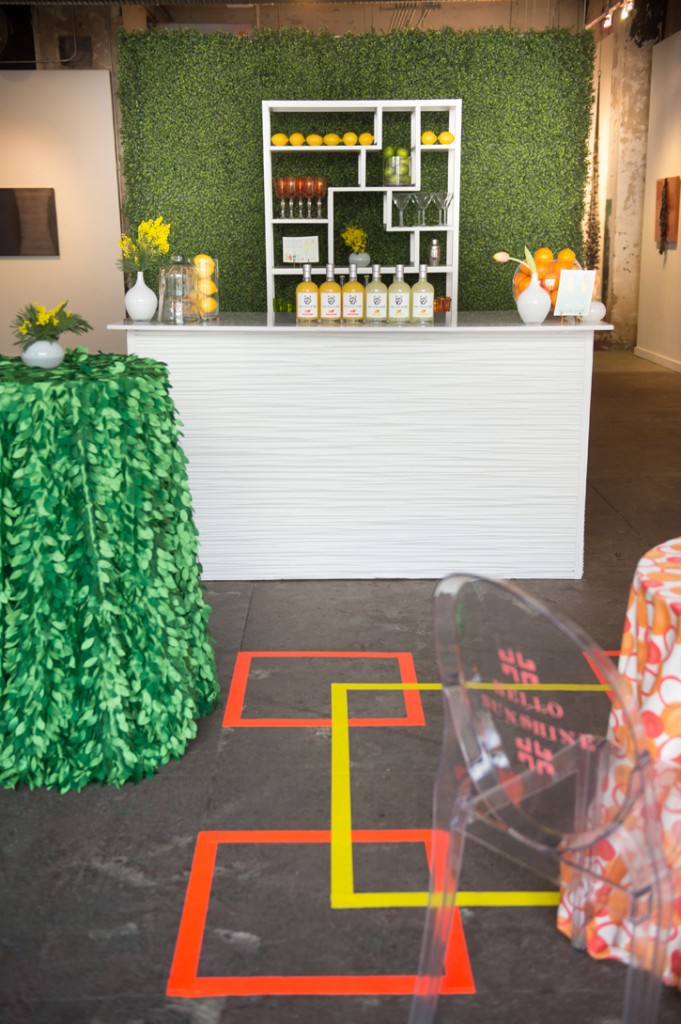 We are so grateful to our incredible vendor partners: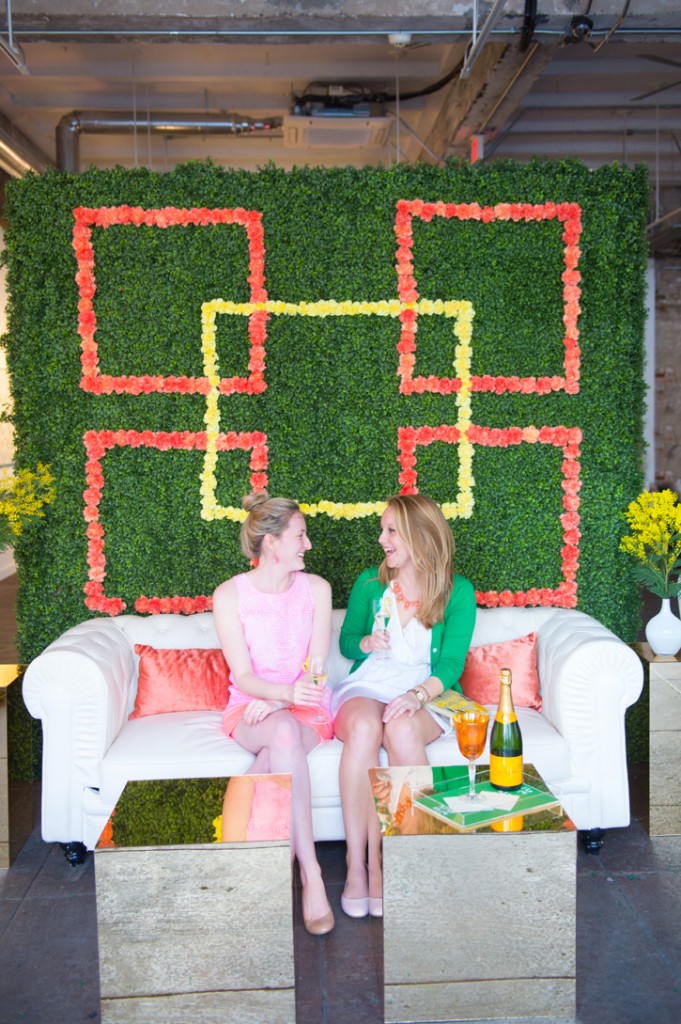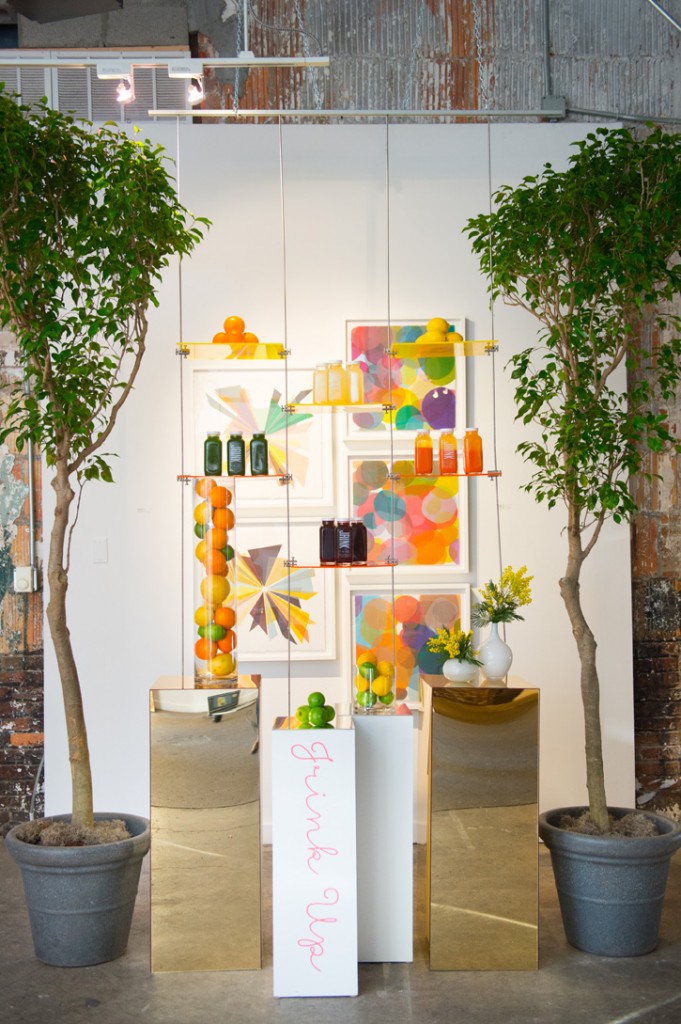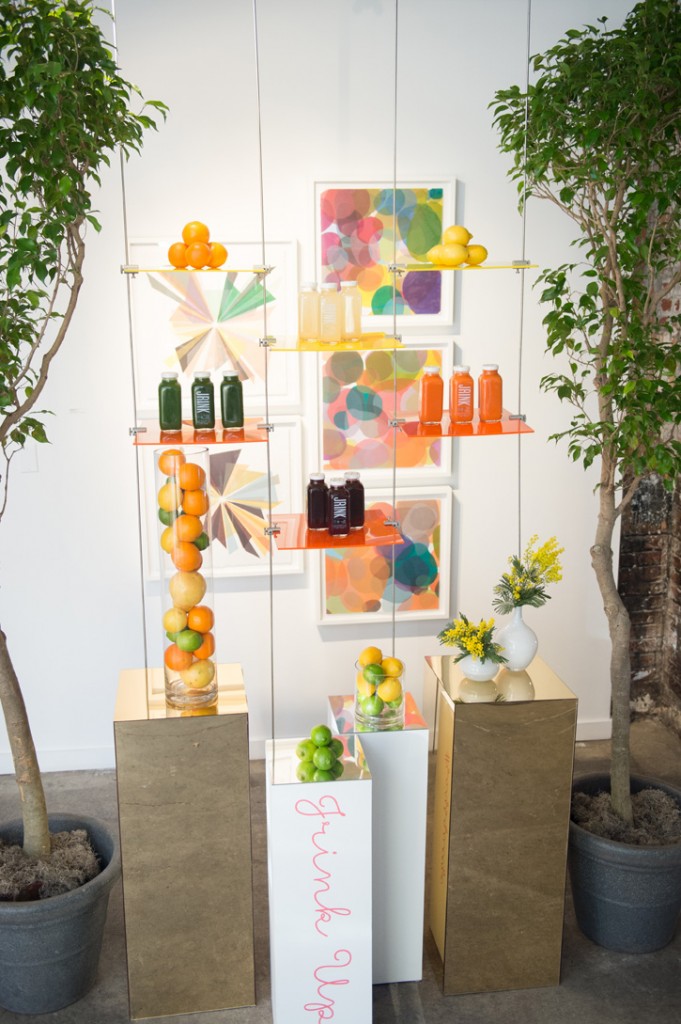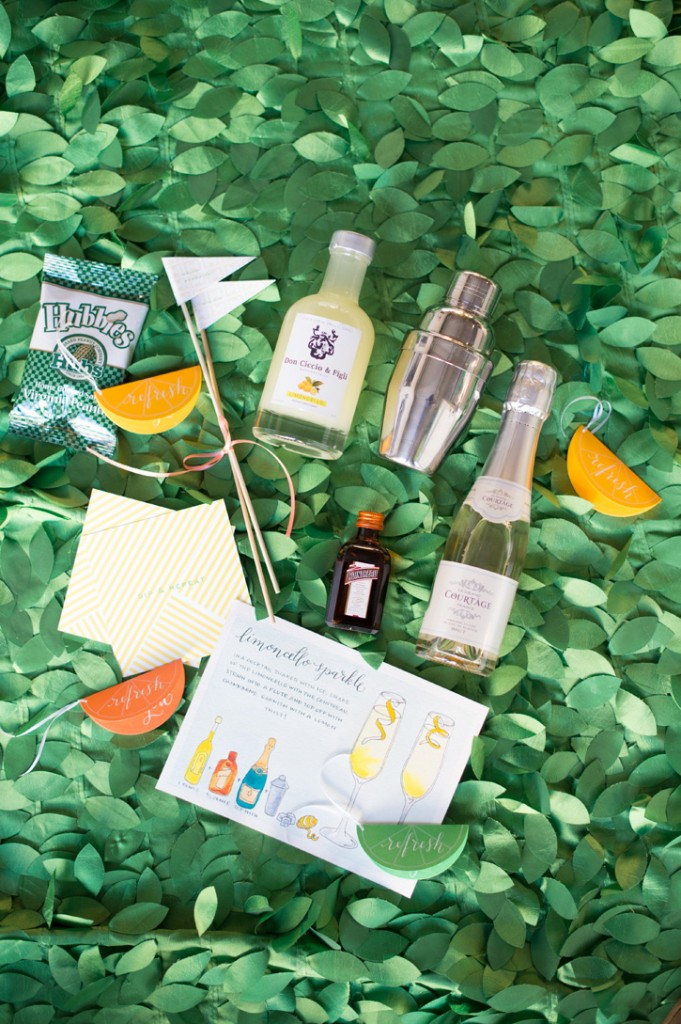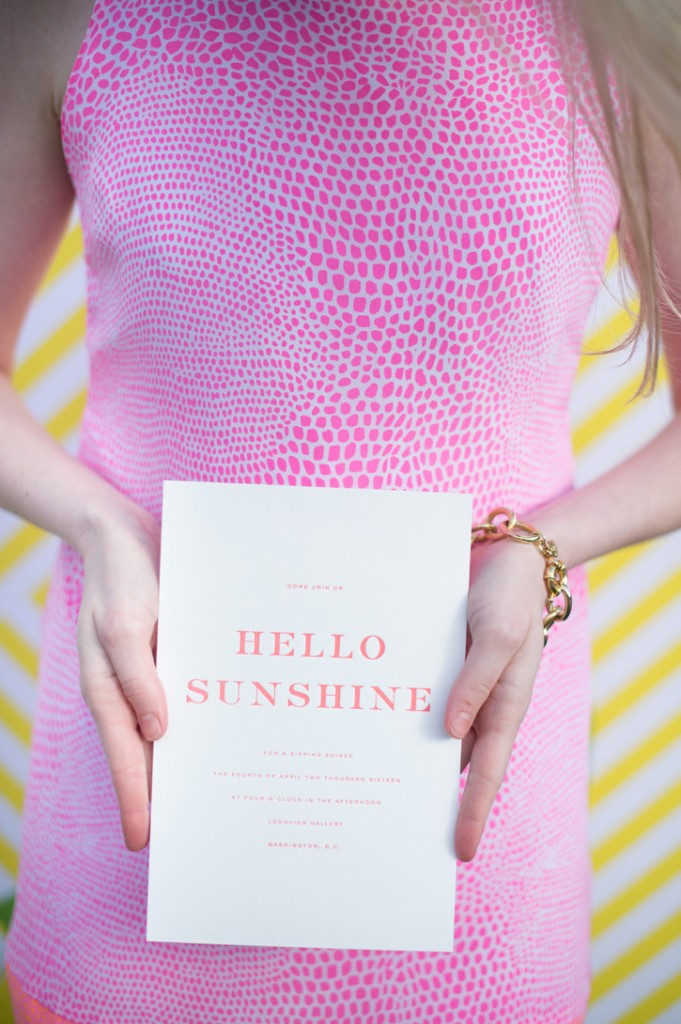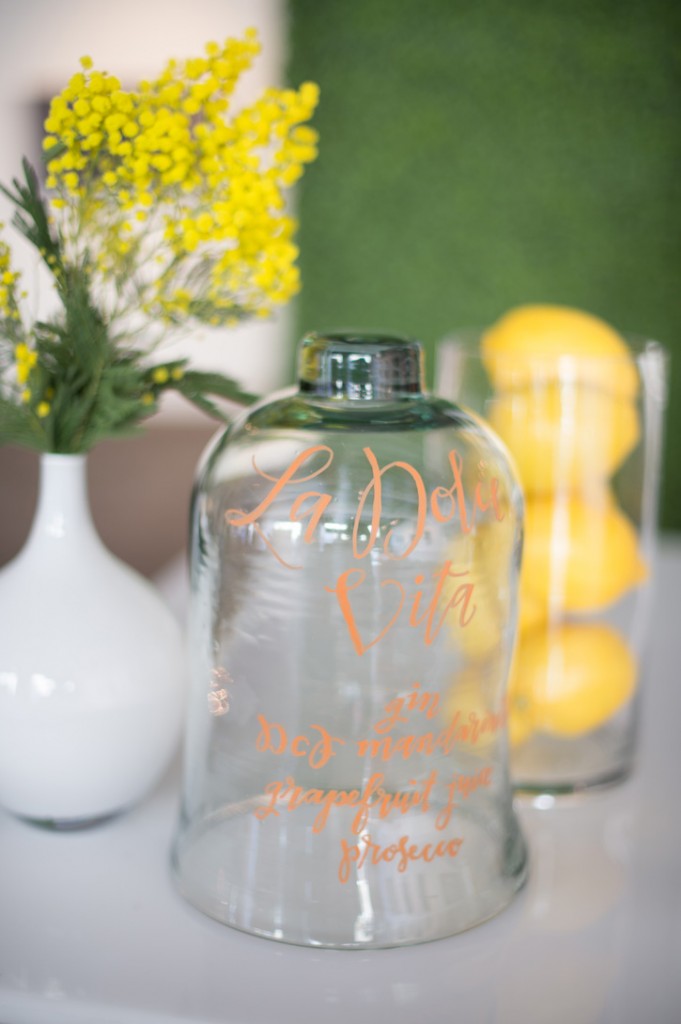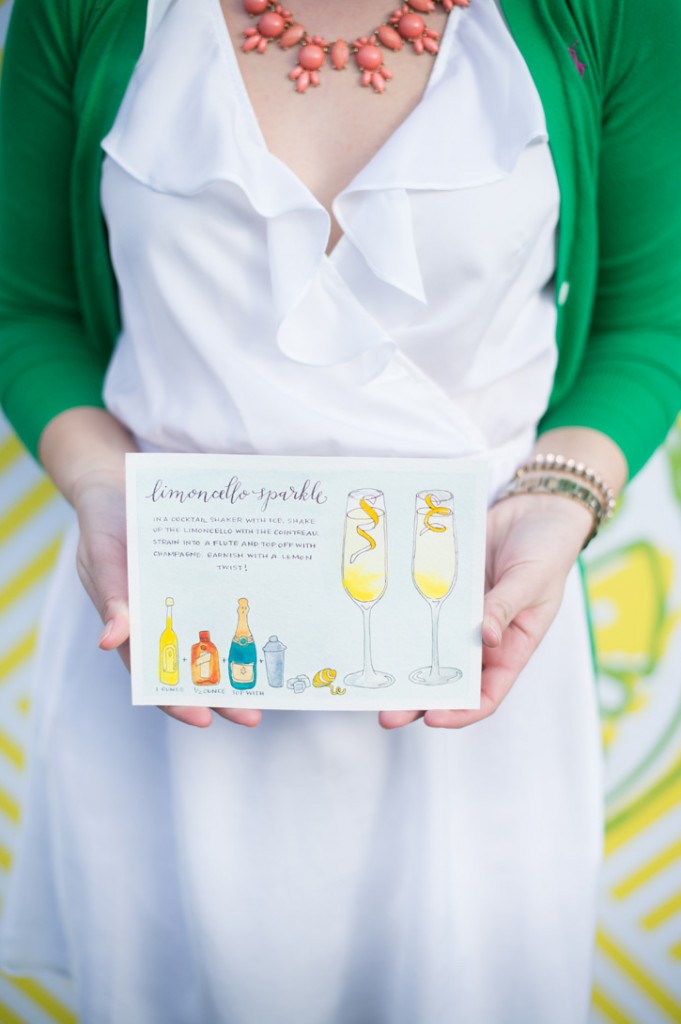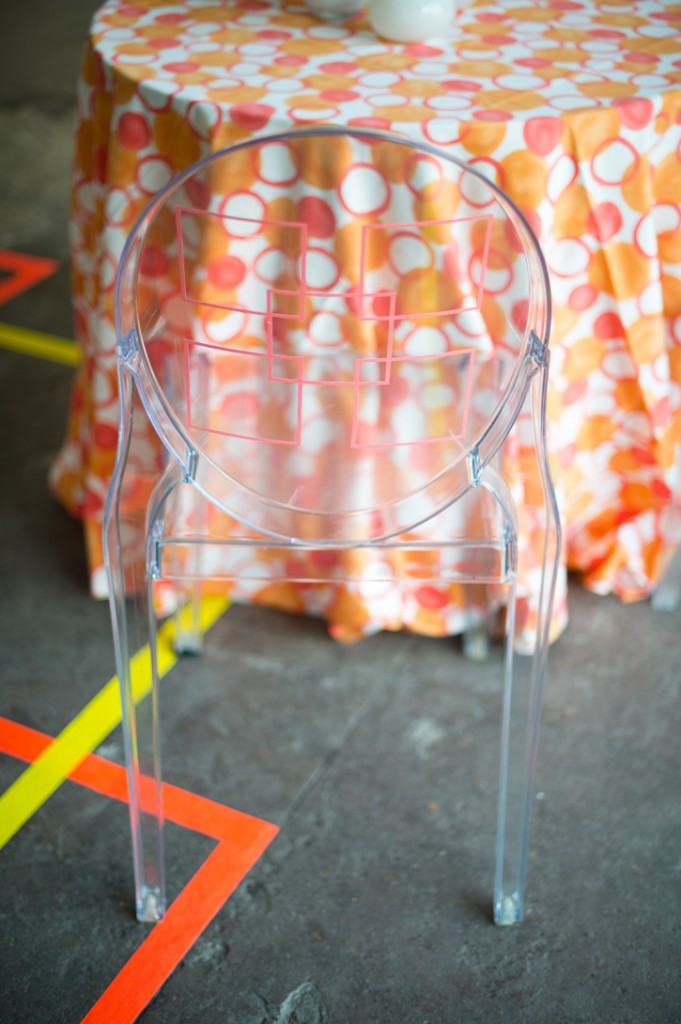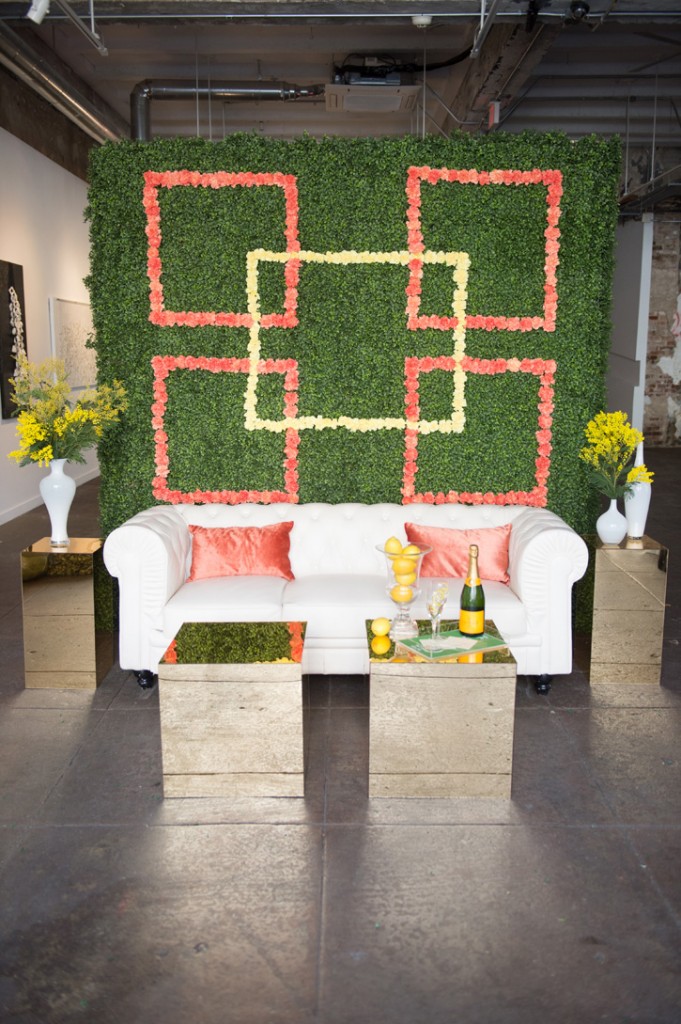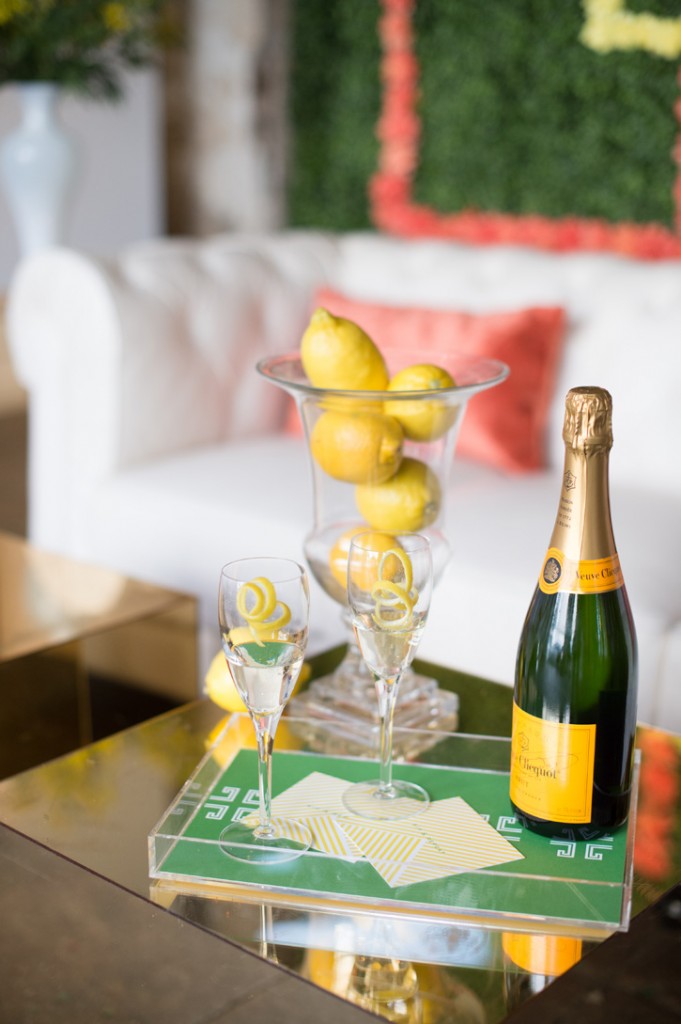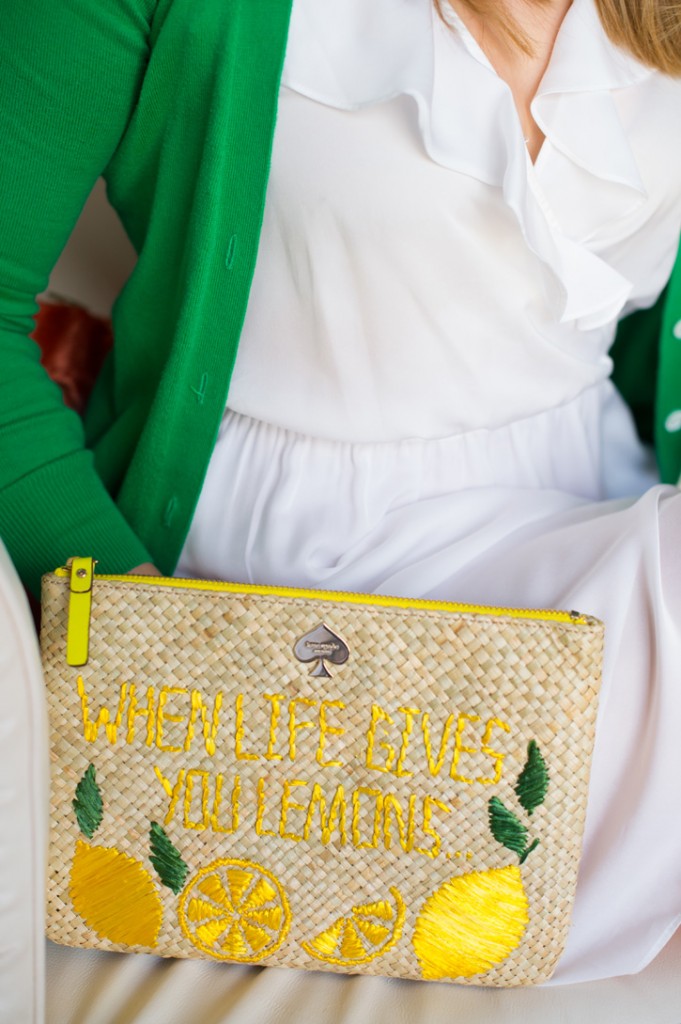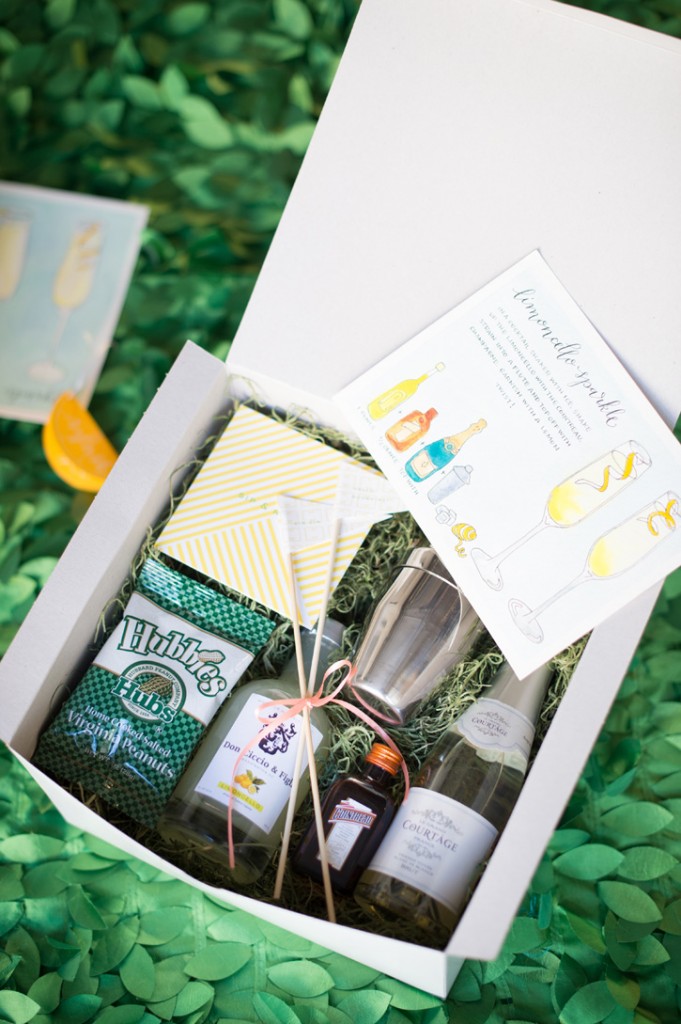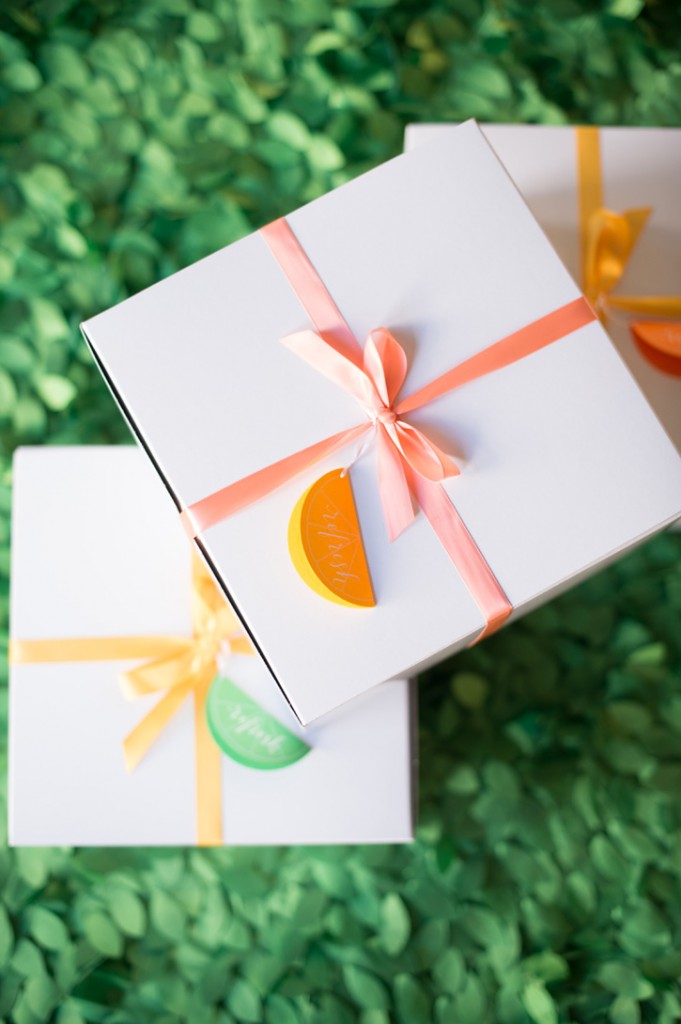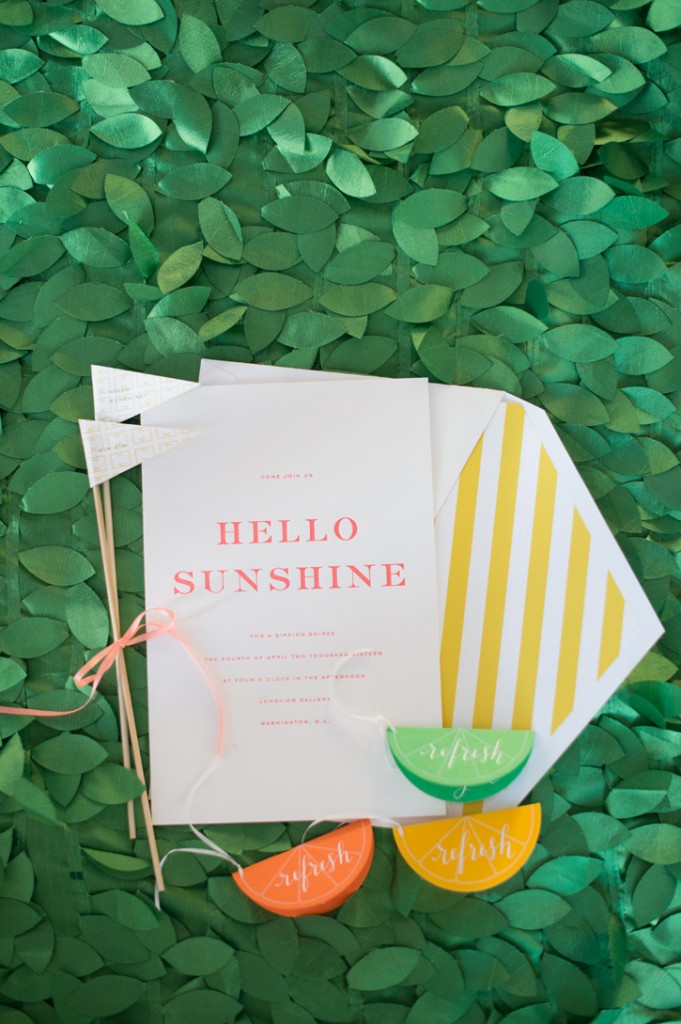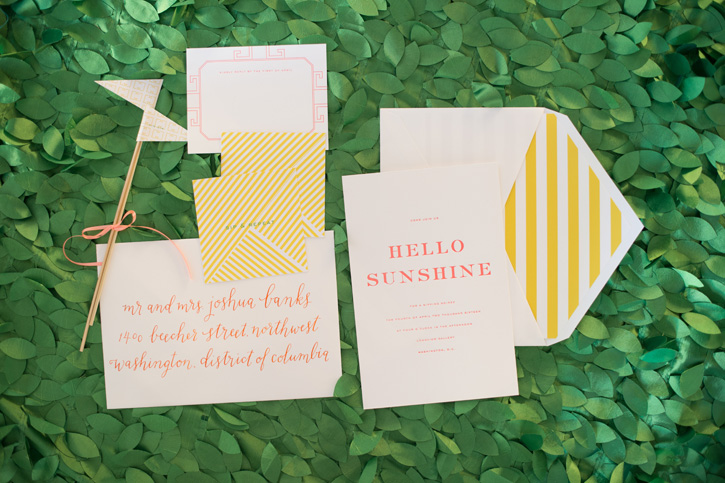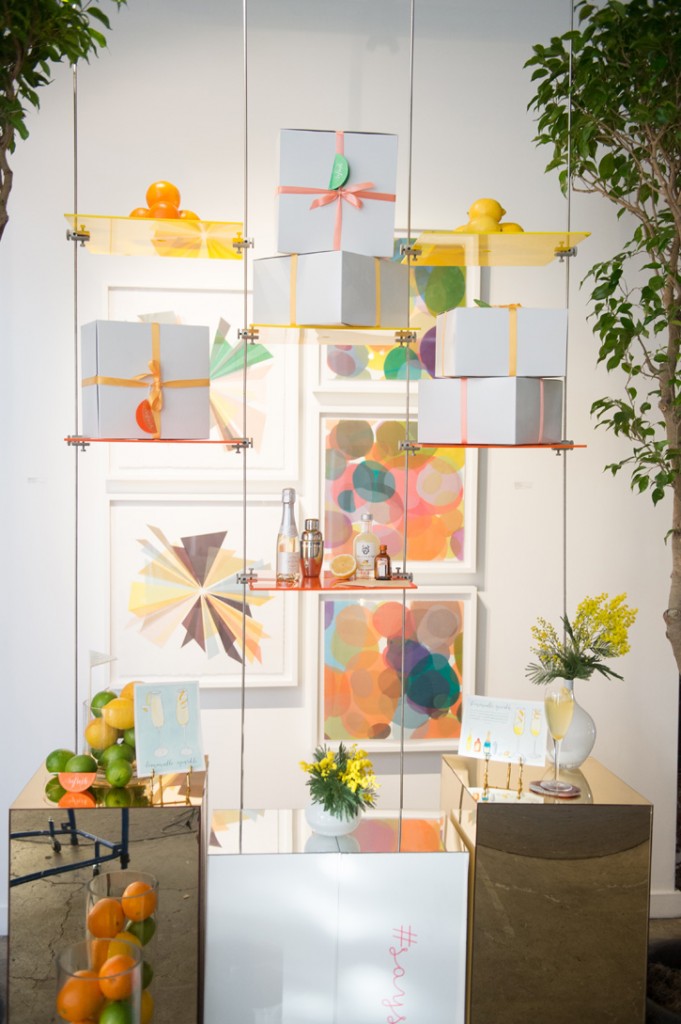 Want to try some of our DIY projects at home?  Here you go: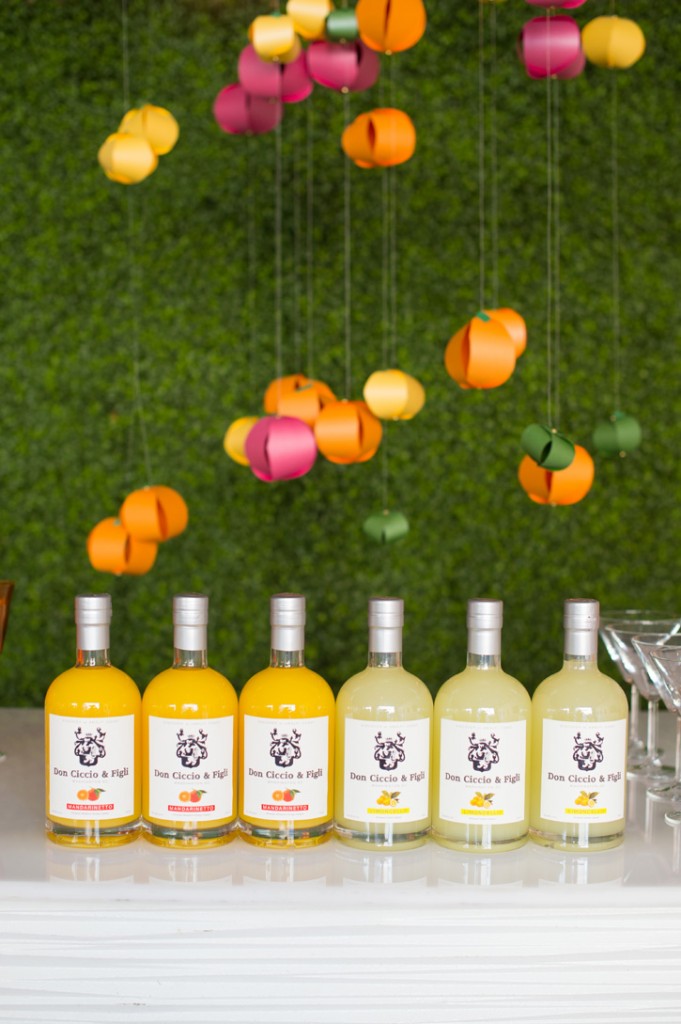 DIY Citrus Fruit Garland/Chandelier
Materials:
Cardstock or similar weight paper in citrus colors
scissors
fishing line
wooden dowels
Either make a template or free-hand cut in a pointed oval/leaf shape:
4 pieces of Yellow: 5″ long x 2″ wide
4 pieces of Pink: 6″ long x 3″ wide
4 pieces of Green: 4″ long x 1.75″ wide
Repeat to desired amount of fruit.  We also cut small green leaf accents.  Attached paper fruit to fishing line at desired intervals.  Attach garlands to wooden dowels.  These can be hung linearly to create a backdrop or clustered together as in the photo to create a "chandelier."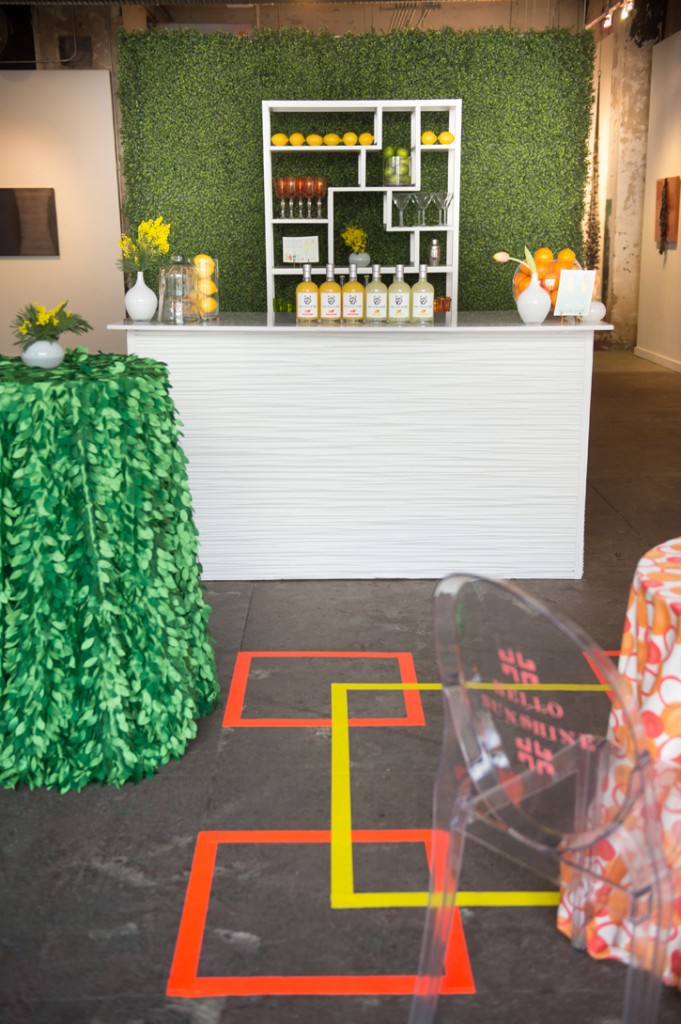 DIY Geometric Floor Pattern
Materials:
1 roll gaffers tape, orange
1 roll gaffers tape, yellow
measuring tape
We measured and cut the tape to create 4 squares that were 2ft x 2ft with 1 ft in between squares on all sides.  We then measured and cut the opposite color tape and centered for a 3ft x 3ft square.